Warehouse Roof Treatment for Damp in Dolgellau
Grafo Therm Solutions can stop condensation causing damage to your stored equipment. 
If cdamp is allowed to freely drip from warehouse roofs it can cause problems with the electric, rust and fire alarm systems, it can damage machinery and stain stored goods.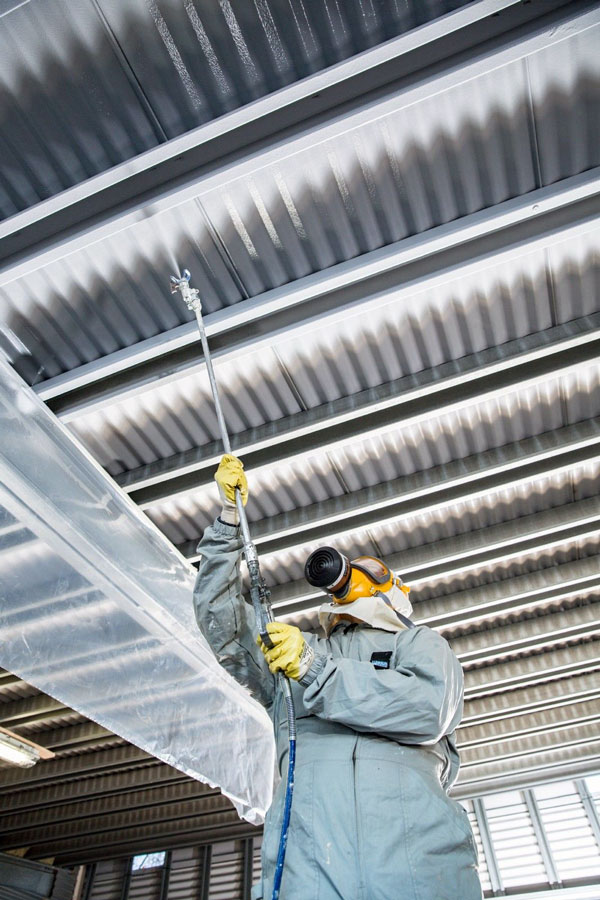 Grafo Therm Solutions spray anti condensation on warehouse roofs which are mainly used for storage and production process. Untreated warehouse roofs tend to drip with condensation causing damage to stored damp.
Our mobile team offers on site Coating. Please make sure thewarehouse is empty. We will then lay down protective sheeting over the warehouse floor to protect the floor from over spray.
Anti Condensation Services
Grafo Therm Condensation Treatments
Warehouses with damp build up